Defining Web Standards – Bodykey
The larger a company gets, the more important (and difficult) it is to define your brand to ensure consistency across all media. We were hired to help a developing healthy lifestyle brand define and create a comprehensive web brand guide to ensure overseas markets would be in line with each other as web properties roll out.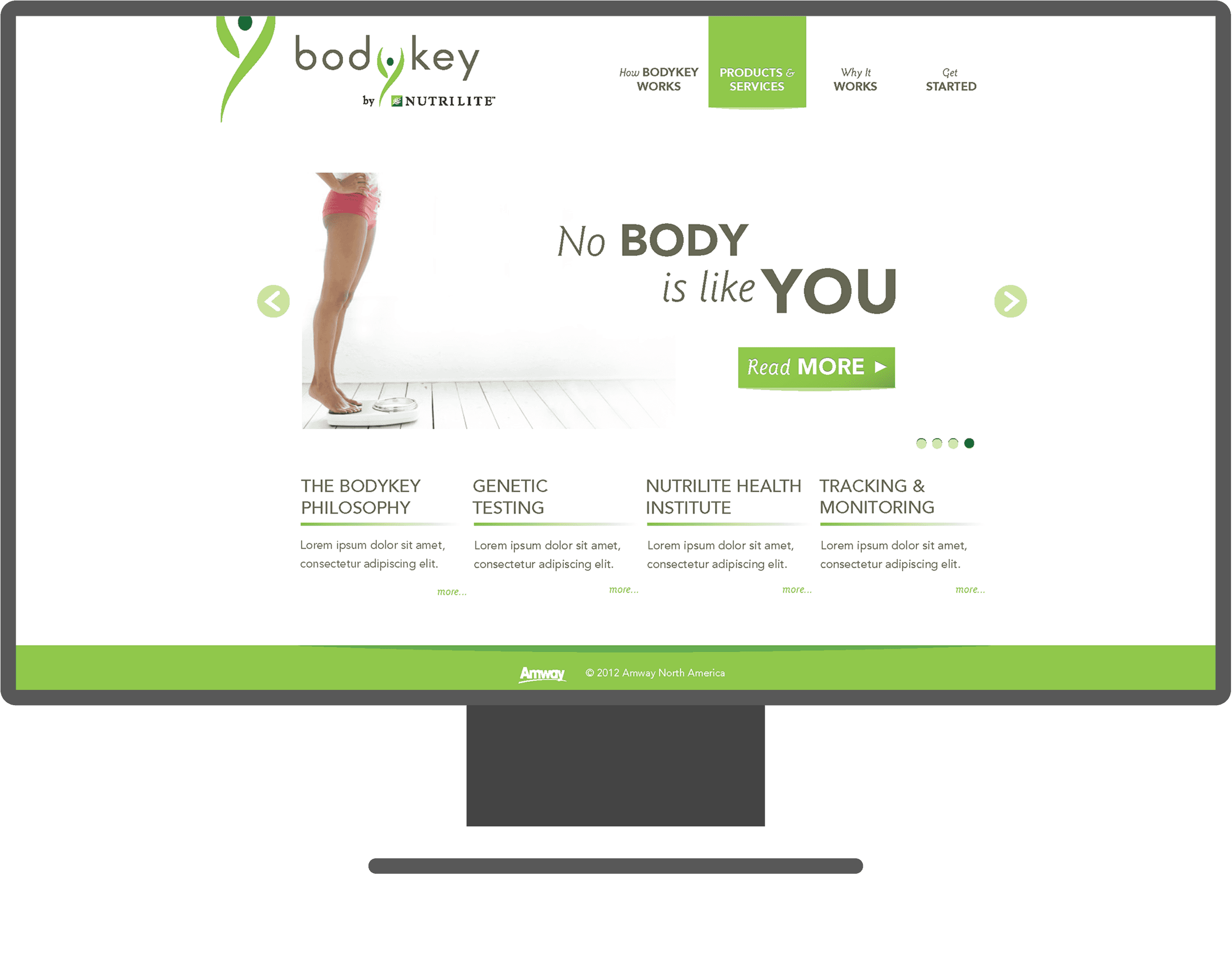 Ensuring consistency
We were hired to provide our clients with an extensive web style guide, detailing best practices for visual branding, front-end web development, and corporate governance. We worked with internal departments at corporate to define what global web best practices were so that we could apply them to the new brand. As we began to write and lay out the document, discussions with stakeholders in foreign markets led us to the realization that there needed to be a basic web template developed so overseas teams (some of whom had only basic web development knowledge) could have a sort of bootstrap on which to build.
The final deliverables included the 67-page PDF document which we wrote and designed, as well as a basic 4-page microsite with placeholder copy that teams could swap out or re-purpose as per their needs. Below are some select pages showing some basic styling and coding standards.