Visitor Management System – Amway
There are many thousands of Amway business owners around the globe who travel to one or more of Amway's campuses every year. To handle the ever-increasing volume of visitors we worked closely with administrators, schedulers, and tour guides to develop a centralized system to schedule and check-in for tours at major business centers.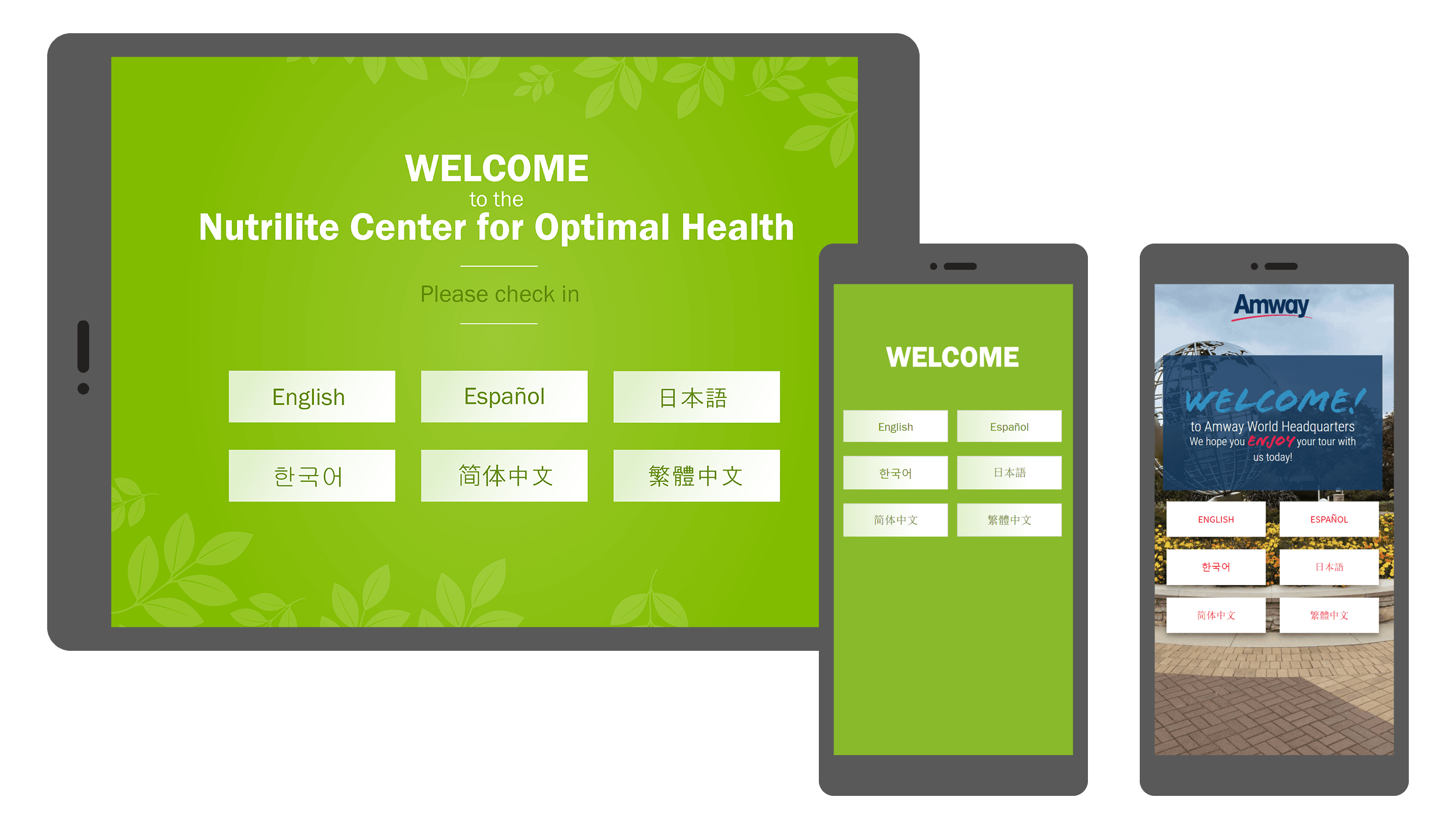 The initial focus of this project was simply to develop an iPad-based check-in for one visitor center in Buena Park, California. But as we progressed through discovery we realized that a more robust system could serve multiple locations and ease the administrative burden of scheduling tours and guides.
In order to serve multiple locations, cater to multiple devices, and provide centralized user profile management and scheduling, we opted to develop a web-based application. This made for easy, staged roll-outs of new tools and locations.
Check-in Tools
We started with the basic check-in tools, which would primarily live on iPads stationed near the entrance of visitor centers. We also made a mobile version that could be accessed in the event of large group tours. The design challenge here was to make an interface that could
input data with minimal use of the iOS keyboard
be translated into multiple languages
allow simple back and forth navigation
move visitors through as efficiently as possible

The check-in process can be completed in a couple different ways. Either visitors can put in all their information, or if they have been partially registered beforehand they can choose their name from a guest list to expedite the process. Each person who signs in gets a profile made in the system. Once they check-in, their name and picture (if provided) display on the large welcome screen in the foyer with a welcome message in language. This screen essentially displays a full screen web page that lives on the same site as the check-in tools.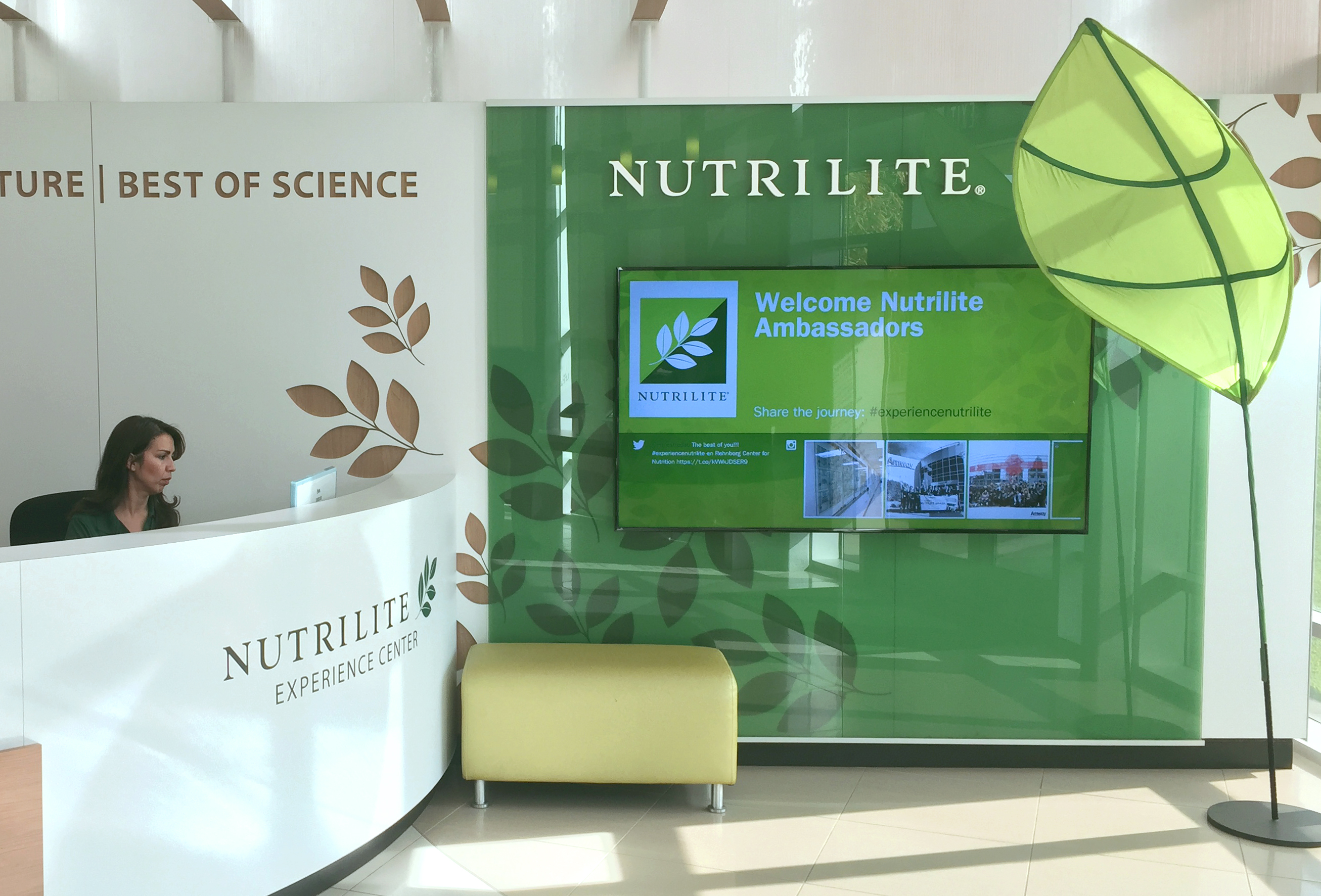 Tour Registration Site
To provide visitors with the tools to schedule and manage their own tours, we build a robust tour registration site that ties directly in to a custom management view. This allows administrators to approve tours as they come in, block off days and times according to availability, and output reports based on user profiles and activity. All without having to answer a phone.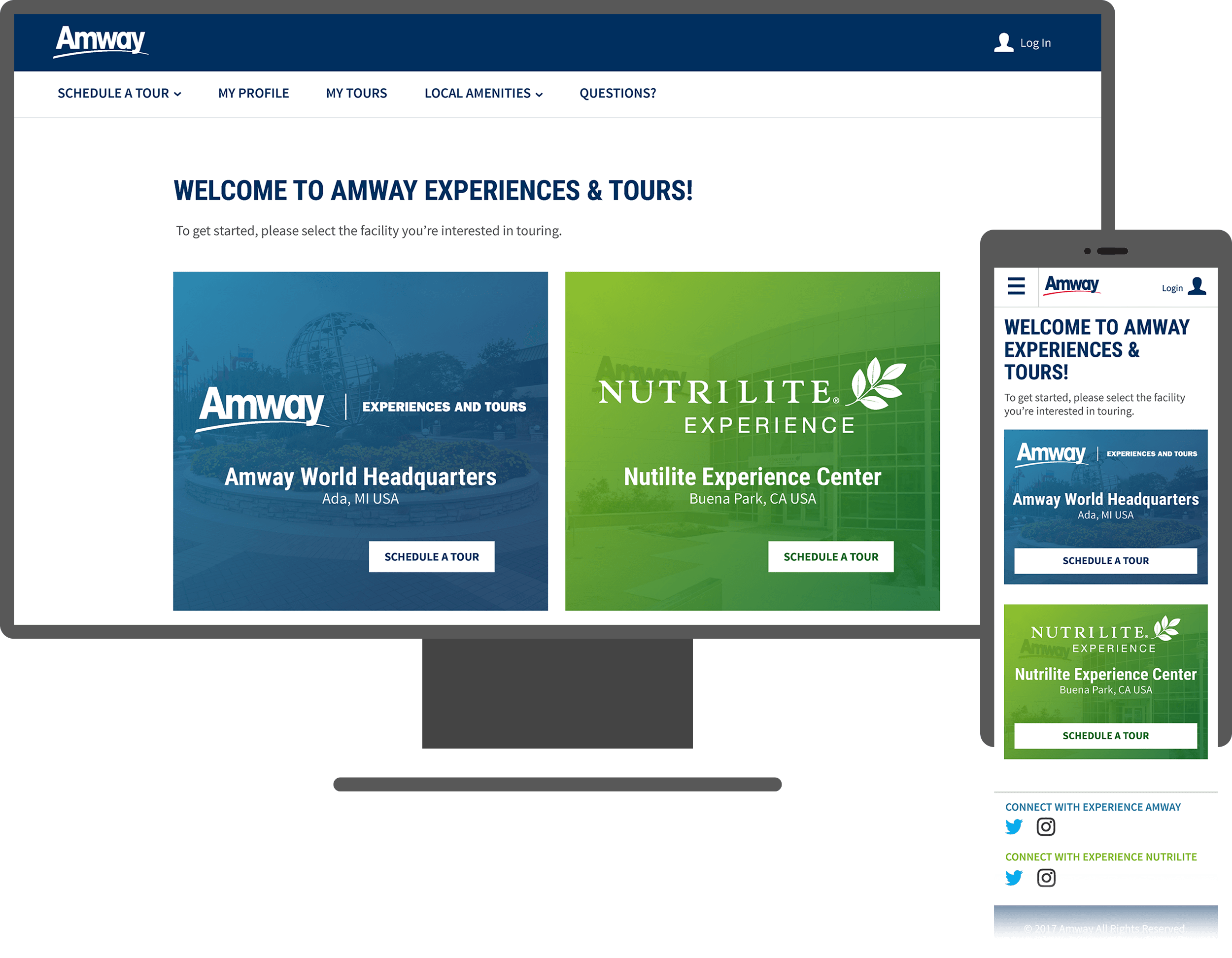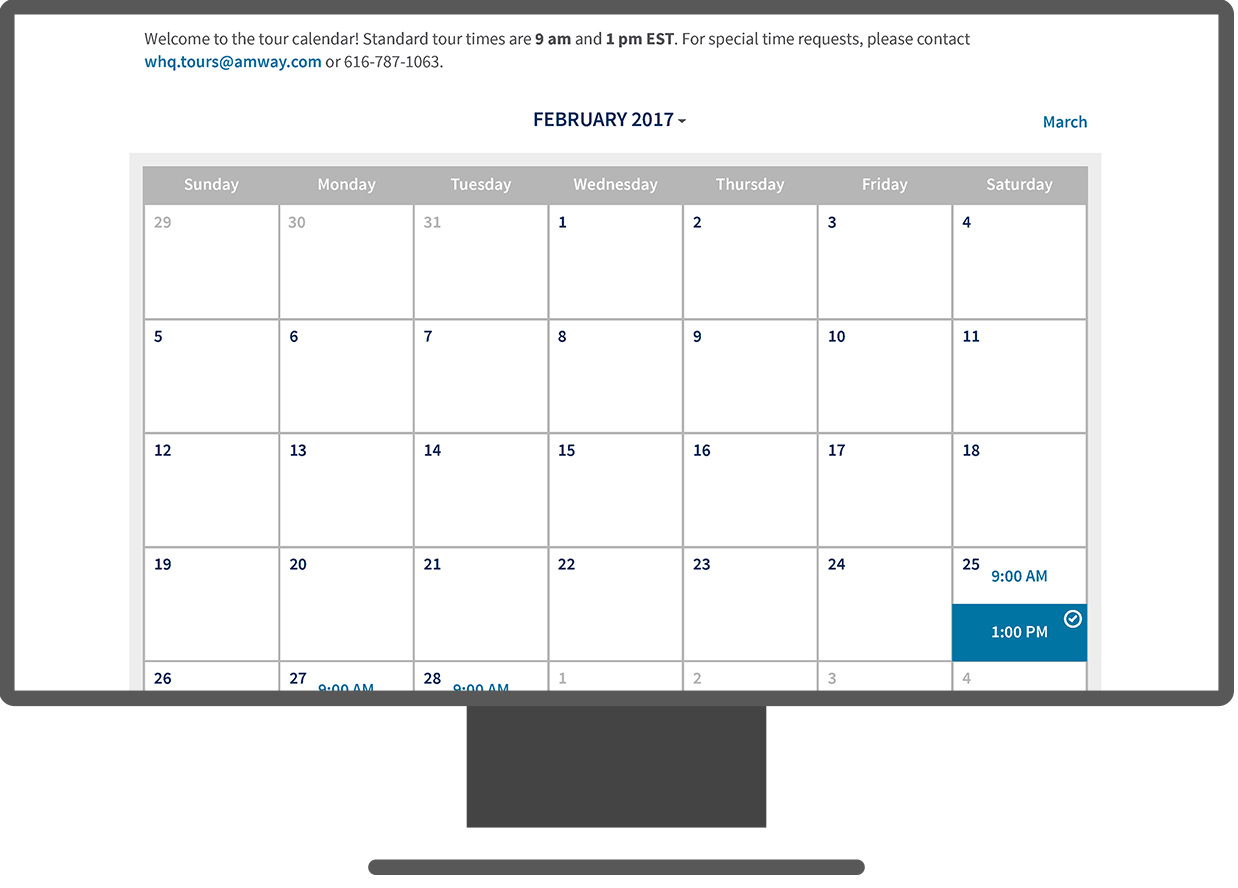 Visitors to the registration site can select the location they'd like to tour. They can then select their preferred day and time, which gets submitted to site admins for approval. Once it's approved the system notifies the user by email that they can add guests, which can be done by logging into the users account and either uploading a formatted Excel list or by manually adding users using the form tool. Each potential guest gets emailed a notice that they've been signed up for a tour along with a confirmation link. Tour schedulers can so who has or has not RSVP'd in their profile.